Complete Guide On Google Search Console In Just 30 Minutes!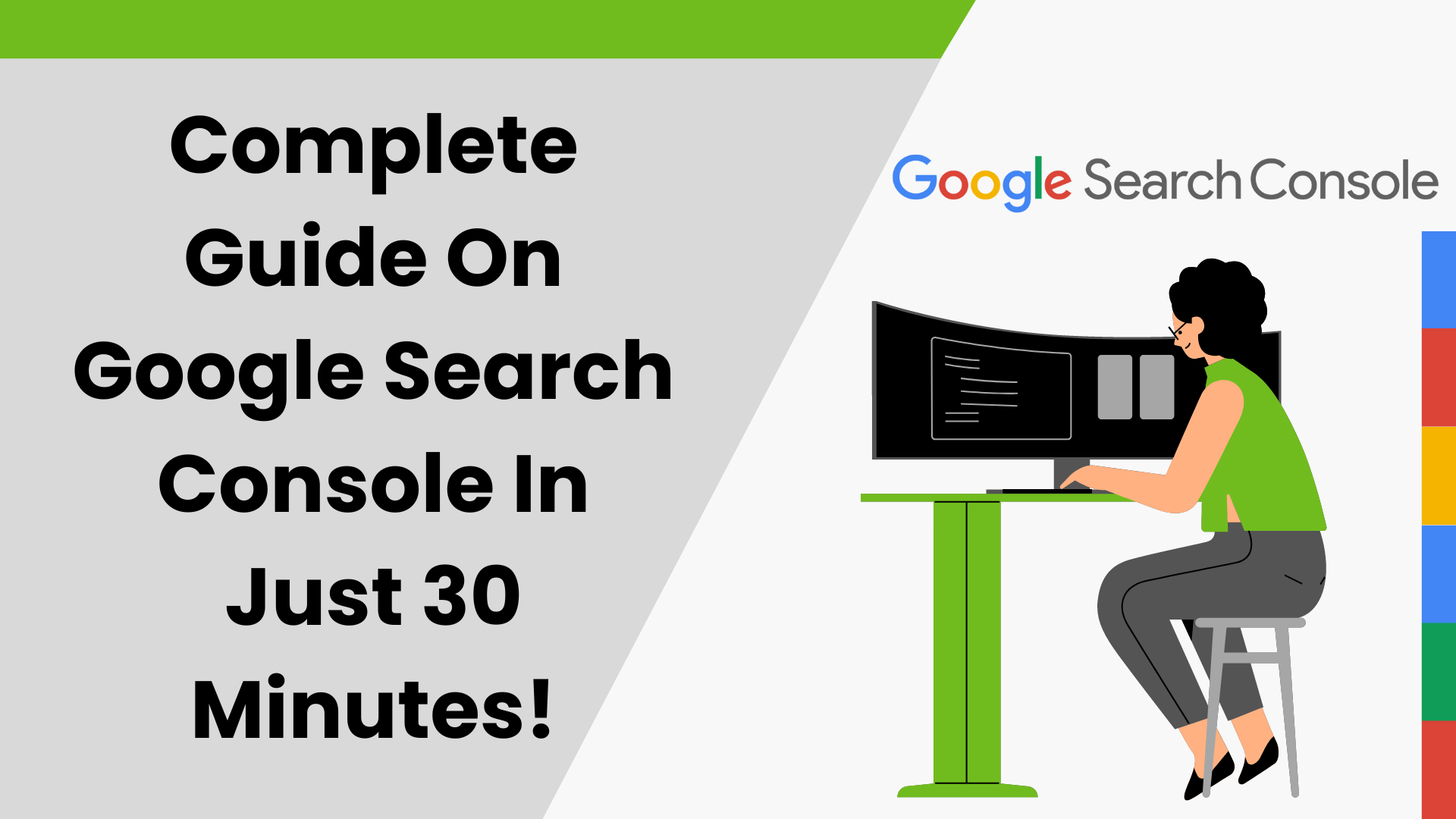 Monitoring the website's performance is crucial. Analysis and quick evaluation helps you identify issues in your website. You can rectify the errors to improve the ranking of the website.
To keep an eye  on a website's performance, it is important that you use a tool to make the process smooth.  Well, there are several tools but using Google Search Console is easiest of all.
Why?
Google Search Console is a free SEO tool to:
evaluate how website performs in search results
improve search rankings by corrective actions
take actions based on data
Let us see in detail what the tool is and how you can use it for the best improvement you can offer. 
What is Google Search Console?
Google search console is a search engine oriented free web service offered by Google. Publishers and marketing professionals can monitor their site's overall health and see its response relative to Google Search. 
Different metrics from the tool can help you observe what is working for your website and what is not. It gives you an opportunity to bring organic traffic to your website. With Google Search Console, there are higher chances to identify issues with security, server, and speed of the website.
In short, some important things that Google Search Console can help you with include:
Identifying and fixing errors.
Monitoring how website indexes and bot crawls in search engines.
Request indexing of the new updated pages that you add.
Reviewing both internal and external links.
Keeping a track on a website's performance can assist the marketers and professionals    raise the organic traffic and improve search engine results. By better search results in SERP, understand that this tool does not help to improve the site's rank, but it gets you close to improving the site's performance in several ways.
Google Search Console helps you know how Google sees your website.
Tools like Google Search Console enable you to look after your website and make a quick fix, if needed. It is a free SEO tool that helps you with important metrics like keyword research, url inspection, etc.
Before getting into the details of this dynamic tool, let us see when did people start using it.
History of Google Search Console
Some important information about Google Search Console to know:
Google Search Console was once known as Google Webmaster Tool. For 10 years the tool helped website owners to show some metrics that helped them display in search engine results.
⇓
Until May 2015, the free service from Google was known as Google Webmaster Tool.
⇓
Later in January 2018, Google changed the user interface and introduced a new version of search console.
⇓
In September 2019, the old dashboard and home pages including all the old reports were removed.
Next, let us read about the recent development with Google Search Console.
Recent Changes with Google Search Console.
Change is an inevitable part of the system. Only When We Change We Grow!
There are the recent changes that happened in Google Search Console.
The Google Search Console Tool allows users to access data outside the tool with the help of external applications and products.
The API within the Google Search Console tool allows users to have custom solutions like view, add, remove sitemaps, or properties.
The tool also enables the users to run advanced queries on search performance data. 
Google Search Console allows the website developers to debug and optimise pages.
The website owners can also request the tool to provide data for the indexed version of your URL. 
The URL parameters tool was removed. Barely 1% of the parameter configuration was used for crawling. Hence, considering the low contribution the tool was removed.
In another change, the Google Search Console Tool grouped the top-level items into two groups based on validity: valid or in-valid. The grouping helped to judge which issues affect the site's appearance on Google.
Video index report which shows how many of the indexed pages contain videos and how many of the videos could be indexed.
With additions and the recent update in Google Search Console, the reports just got refined for the users.
Let us now read further about Google Search Console
Why do you use Google Search Console Tools?
Marketers and SEO professionals can use Google Search Console to gauge the website's performance in the search engine results. The tool helps  you to find technical errors, check backlinks, submit sitemaps, and troubleshoot the issues with the website.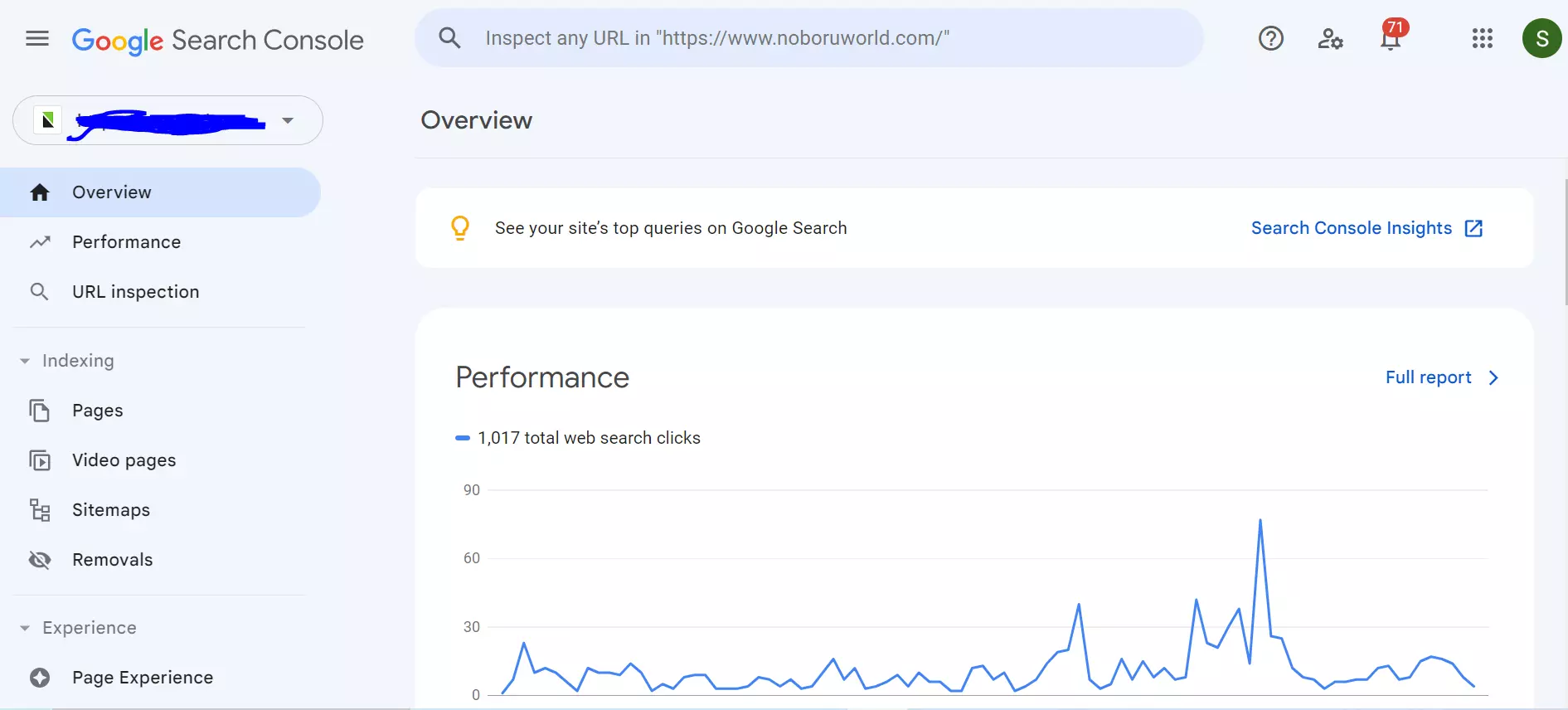 Google Search Console fixes a lot of things that relate to improving a site's ranking. It
Confirms that Google is able to find, crawl and index your site. You can request Google to crawl and re-index the website or any new specific page added.
Troubleshoot and fix issues like mobile-friendliness and Accelerated Mobile Pages. 
Informs errors in indexing of the website and helps to resolve crawling and indexing issues.
Informs about the core web vitals.
Informs about site hacking and how you can fix the loss.
Find queries that drive traffic to your website. 
The tool also helps compare page performance over time.
The section explains why Google Search Console is important. The following section deals with how to set up Google Search Console.
How to set up Google Search Console? 
Eager to know how to set up Google Search Console? These are the 5 steps.
Step 1: Login to Google Search Console
You can begin with Google Search Console by logging in the account.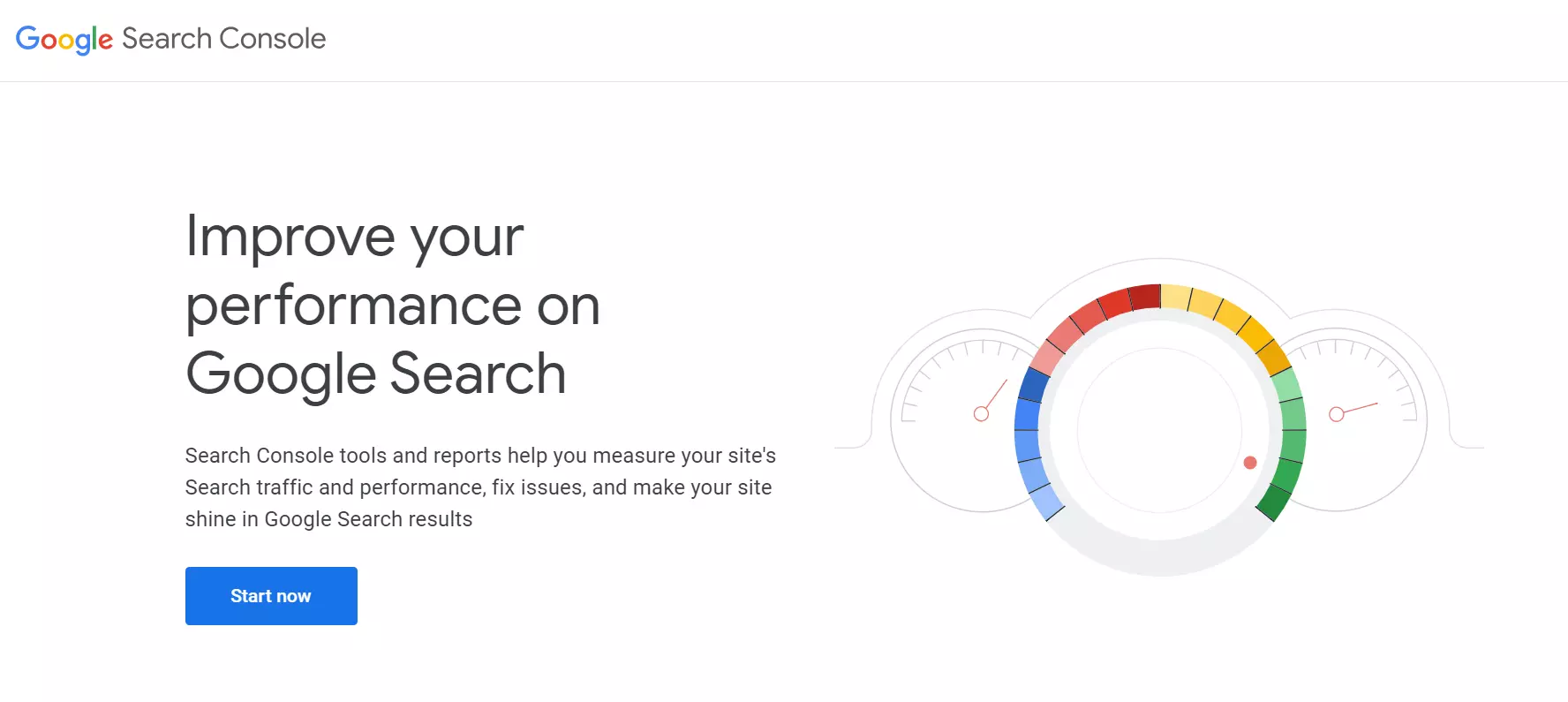 Login to Google Search Console with the gmail account. 
You can set permission for access to different owners depending on the type of business.
Remember when you add details for GSC to check, it will treat HTTP and HTTPS as two different protocols. Also note that it will consider https://www.abc.com different from https://abc.com .
Make sure that you enter the correct URL.
If you are not sure of what to do, simply visit the WordPress Admin section and go to Settings. Then click on General Page >> Check your website URL.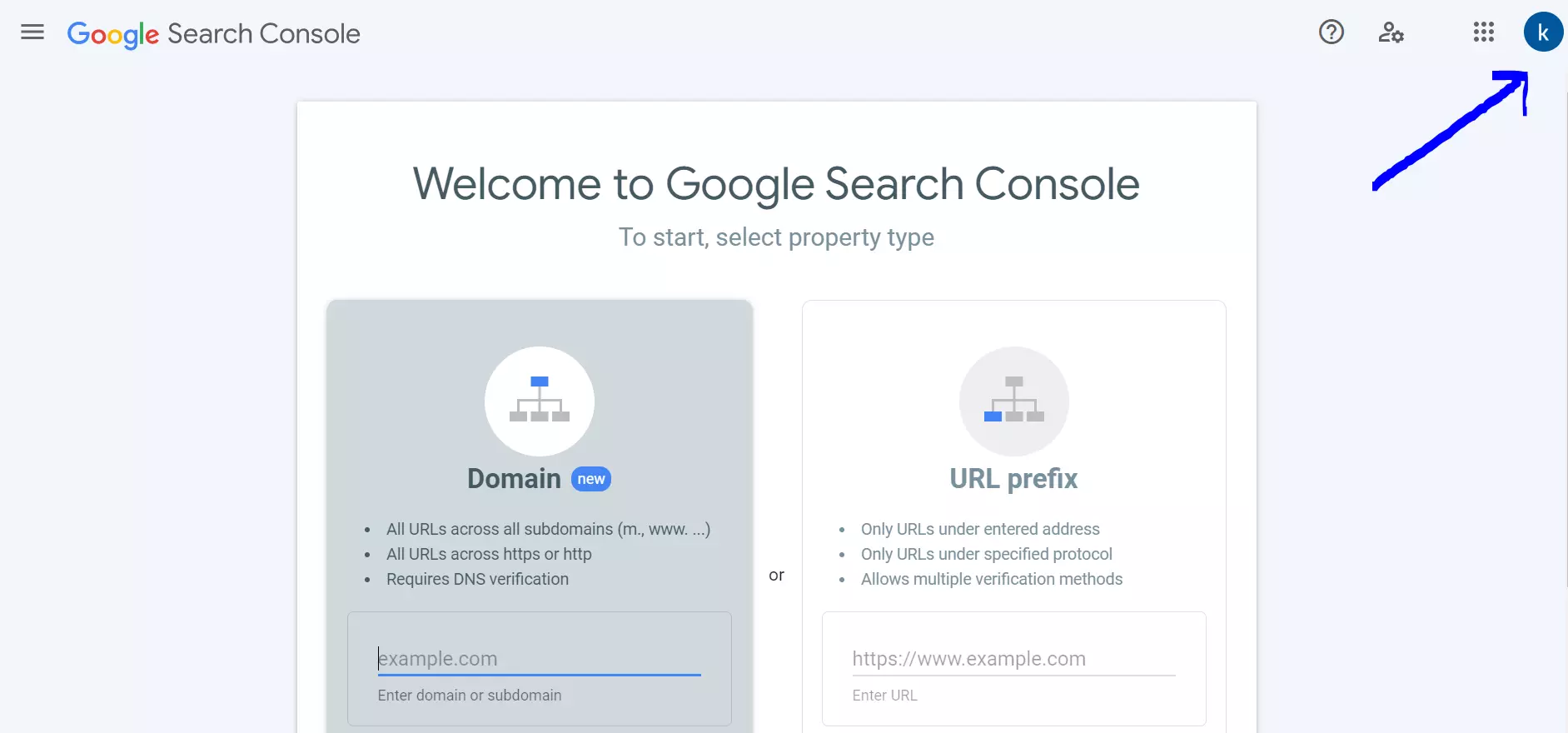 After you enter the correct URL of the website, click on CONTINUE.
In the next step, you will have to verify your website. The easiest way to do so is by HTML tag method.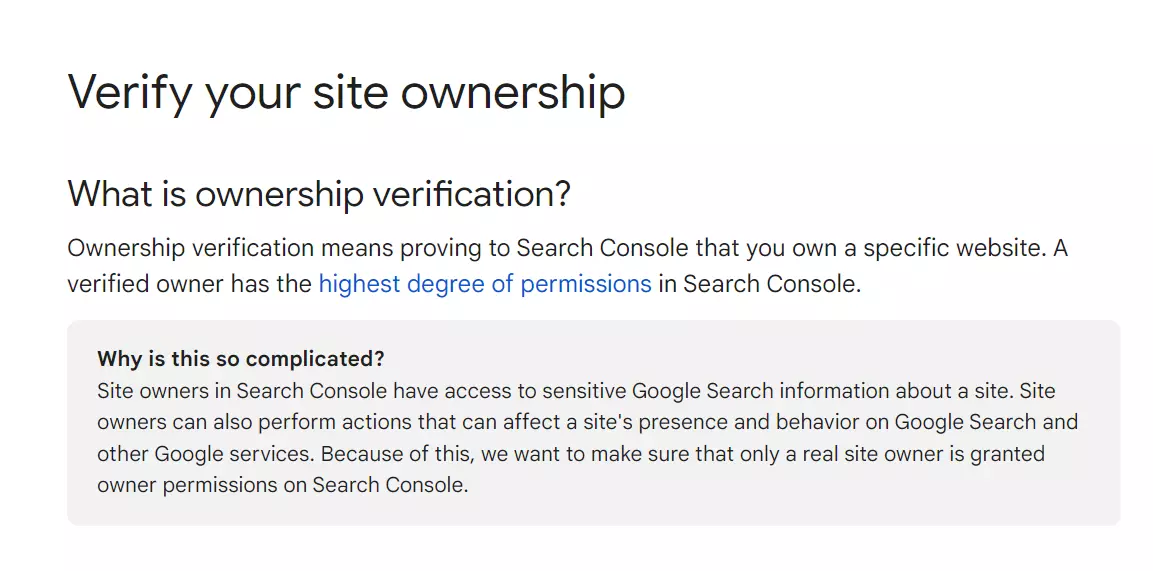 You can now click on the HTML tag and copy the code written inside it. Then copy the code to the wordpress website enabling Google to verify the site. Though it requires some technical skills to do so, you can also add Google Search Console to the website by using tools like AIOSEO.
Once you are done with adding your website to Google Search Console, click on 'Go to Property' and view the Google Search Console Dashboard.
Step 2: Add an XML Sitemap
Add an XML sitemap as that is the way to tell Google that different pages of your website exist. 

Adding XML sitemap helps search engines better crawl your website.
It tells the search engines to know which links on your website are more important.
Adding a sitemap helps search engines index your content efficiently.
After submitting the sitemap, Google will check your sitemap and improve crawling. 
Step 3: Access and Evaluate all the Reports
In Google Search Console, you can access and evaluate different kinds of reports to include: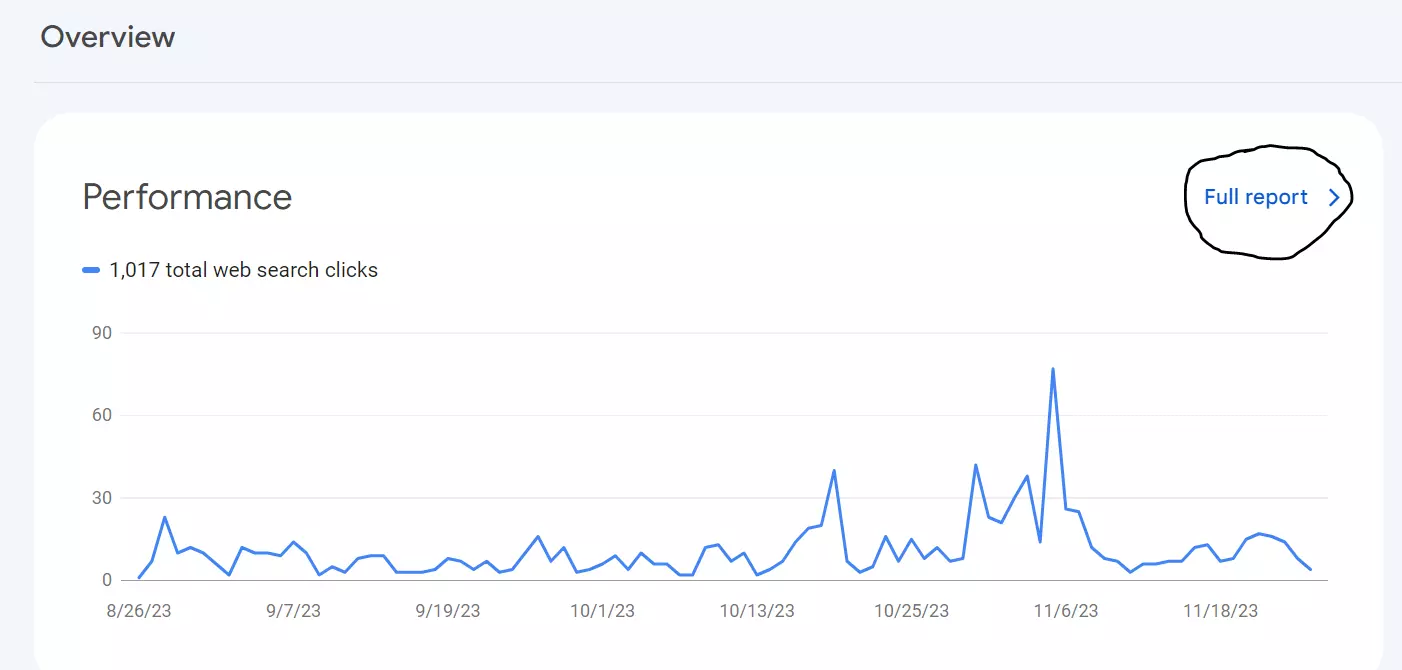 The Google Search Console will now review all manual actions, total website clicks, and pages that are indexed. The tool helps to find the site's overall performance issues. It gives a summary of manual actions and recommends ways to fix it.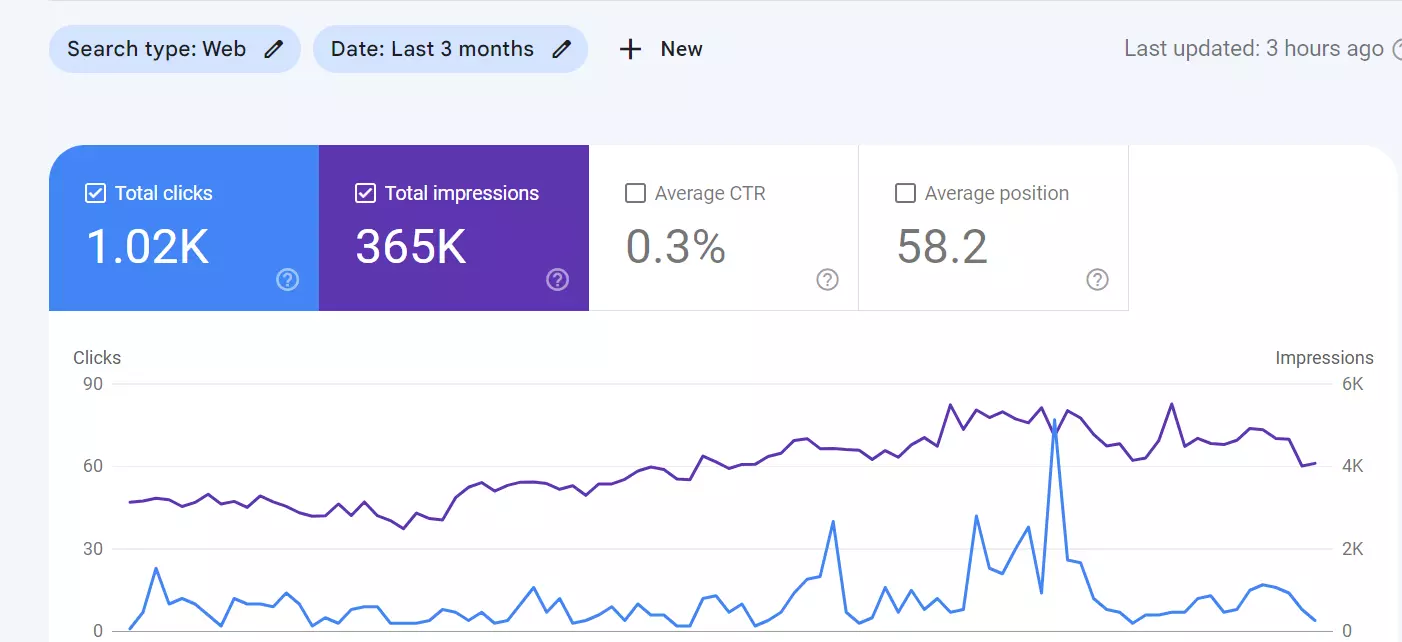 The performance report will show the total number of clicks and impressions. 
It also highlights the location , devices and user's queries.
The users can know which page does Google crawl and index it. They will also know common indexing errors that include:
Soft 404 errors: This soft error occurs when a crawler receives a success message to the browser despite seeing 400 error page.
Server error: This error occurred when the website server timed out because of heavy website traffic or is under maintenance.
Not followed: The error occurs when Google could not follow a content type due to poor iframe, javascript, or anything that could not be rendered.
404 error: This implies that the crawler found a 404 error when it arrived on the page.
The URL inspection helps find mobile usability, JavaScript Errors.
How to Troubleshoot with GSC?
The Google Search Console Tool can help you resolve these issues before it gets too late and your page ranking starts dropping. Do this to enhance the ranking:
The URL inspection tool shows whether or not the URL is indexed and will it be displayed in SERP.
Using the tool, you can;
View the last crawl date for a URL.
Check whether Google is using the marked canonical or not.
Identify breadcrumbs.
Identify mobile usability status.
Refer Coverage Error Reports:
The coverage report can be accessed from the left side on the dashboard: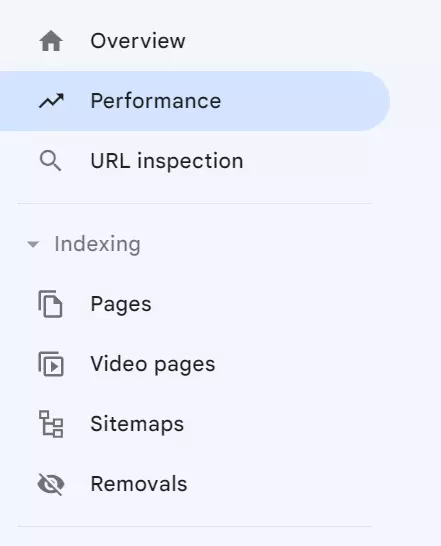 The error shows that there are things you can improve and fix asap. Suppose while crawling a web page, if Google bot receives a 403 error, it means that the bot is blocked from visiting the member pages of a web forum.
The report will contain the list of the urls that generate errors. By fixing the 403 error, we push Google to index the rest of the website. 
A 404 error relates that a browser request for a webpage was made but the page does not exist. For example, if an internal page links to a page that does not exist, it gives a 404 error.
From the report you can identify a broken link which needs to be fixed or it should be redirected to a page that exists. 
Advantages of Google Search Console Features
You can take advantage of these features of Google Search Console to improve your website's performance. This is how the reports from Google Search Console tool can help you:
Search Console Page Experience Report:
The page experience report provides data that relates to user-experience.
It displays details on Core Web Vitals and Mobile Usability.
The report can also give insights on site load speed.
Rich Results Status Report:
Search Console provides reports on rich results.
It indicates how rich results drive traffic to the website.
It also gives ideas on traffic diversions.
The report also indicates a report on structured data.
Performance Search Report:
Performance reports give data about four types of searches to include images, videos, news, and web. You can choose in Google Search Console about the search type data you want to evaluate.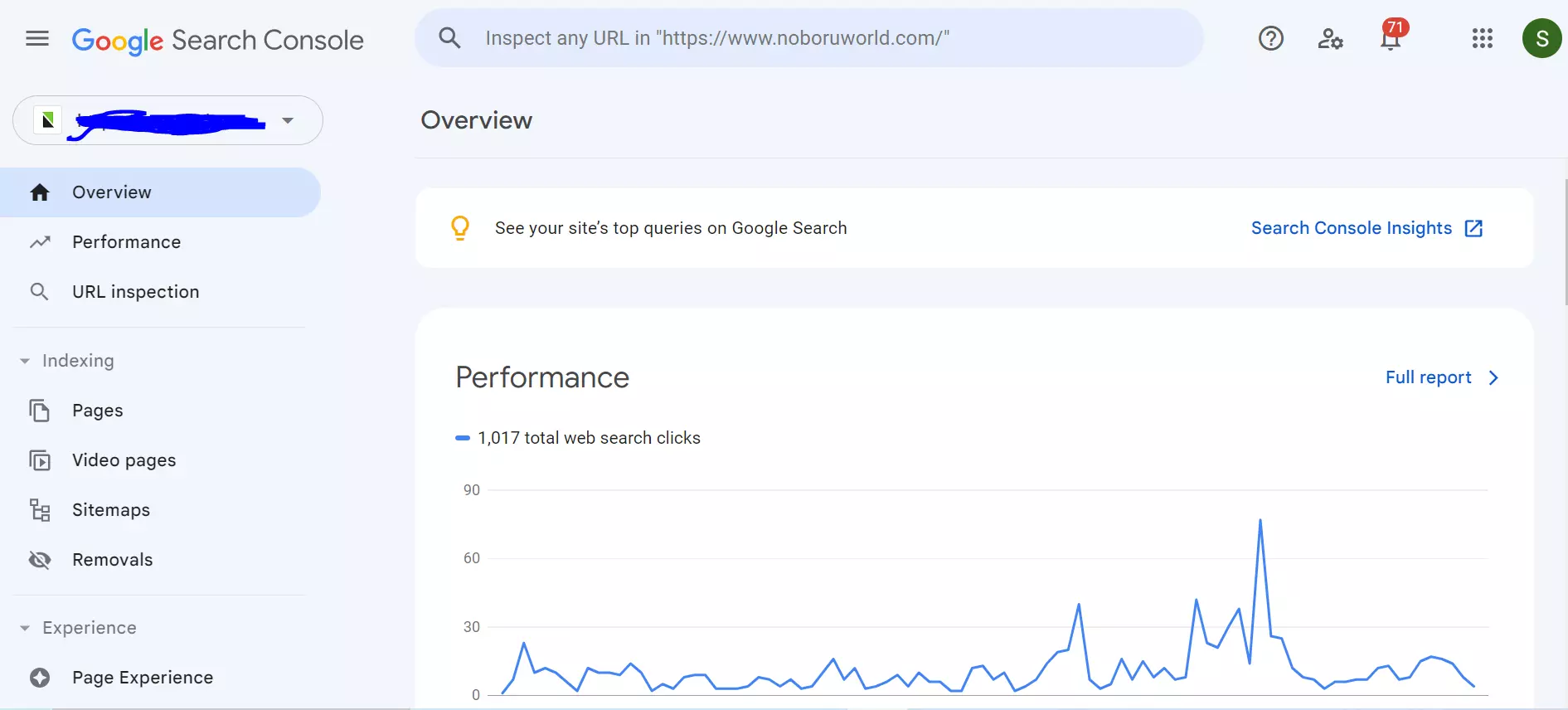 Then a menu will apply like this:

The report gives you a report based on these metrics: total Impressions, total clicks, clickthrough-rate, and average position.

Google Search Console helps you to evaluate 5 different areas of performance. These 5 areas include:
Pages: Google Search Console helps you to see which of the pages are ranking. It also informs about the number of clicks and impressions the page has earned.
Countries: You might want to know the origin of traffic that is coming to your website. It will be a step forward for a successful ranking improvement.
Queries: The Google Search Console finds out the exact queries that users search and reach your page. It helps you to optimise the page more for users after knowing what they want.
Search appearance: The search appearance tab shows how Google classifies your content. It will show the origin of traffic in the form of standard queries that come from video or Google's AMP (Accelerated Mobile Pages).
Dates: Dates help to track your organic search results by noting the day, month, and year. It helps you observe patterns as to when your post got popular after the time you posted the content. 
How to use Google Search Console for SEO?
Use Google Search Console after submitting URL for indexing. You can further use the tool for:
Use GSC for keyword research: Find out for which keywords the website is ranking. Check for the average position, impressions, and clicks of each keyword.
Find low-hanging keywords: Check the keywords that are ranking on 2-3 pages of SERP. You can work on these to improve the ranking.
Get more backlinks: Use the link reports from Google Search Engine and request more websites to send you backlinks. Thank the third party websites for linking to your website.  
Improve internal linking: Improve internal linking to improve the relationship amongst different web pages. Link web pages like contact us, home page,etc that have relevant information.
Use Core Web Vitals: Use Core Web Vitals report to see what is the page speed and how you can improve it.
Create rich snippets: Rich snippets help Google to trace your website easily in the search results. The snippets must include reviews, stars, prices, etc. You can check in your report how you can improve the snippet or schema mark-up.
Conclusion 
Using Google Search Console is very important. You should not miss the opportunity when the tool is completely free.
Here are the Quick tips to increase your website traffic.
If you think that you may miss important information, you can connect with Noboru. We will be happy to help you with more insights on Google Search Console. Write to us at hello@localhost