Noboru World Proud to be a Leading Branding Vendor in USA/India!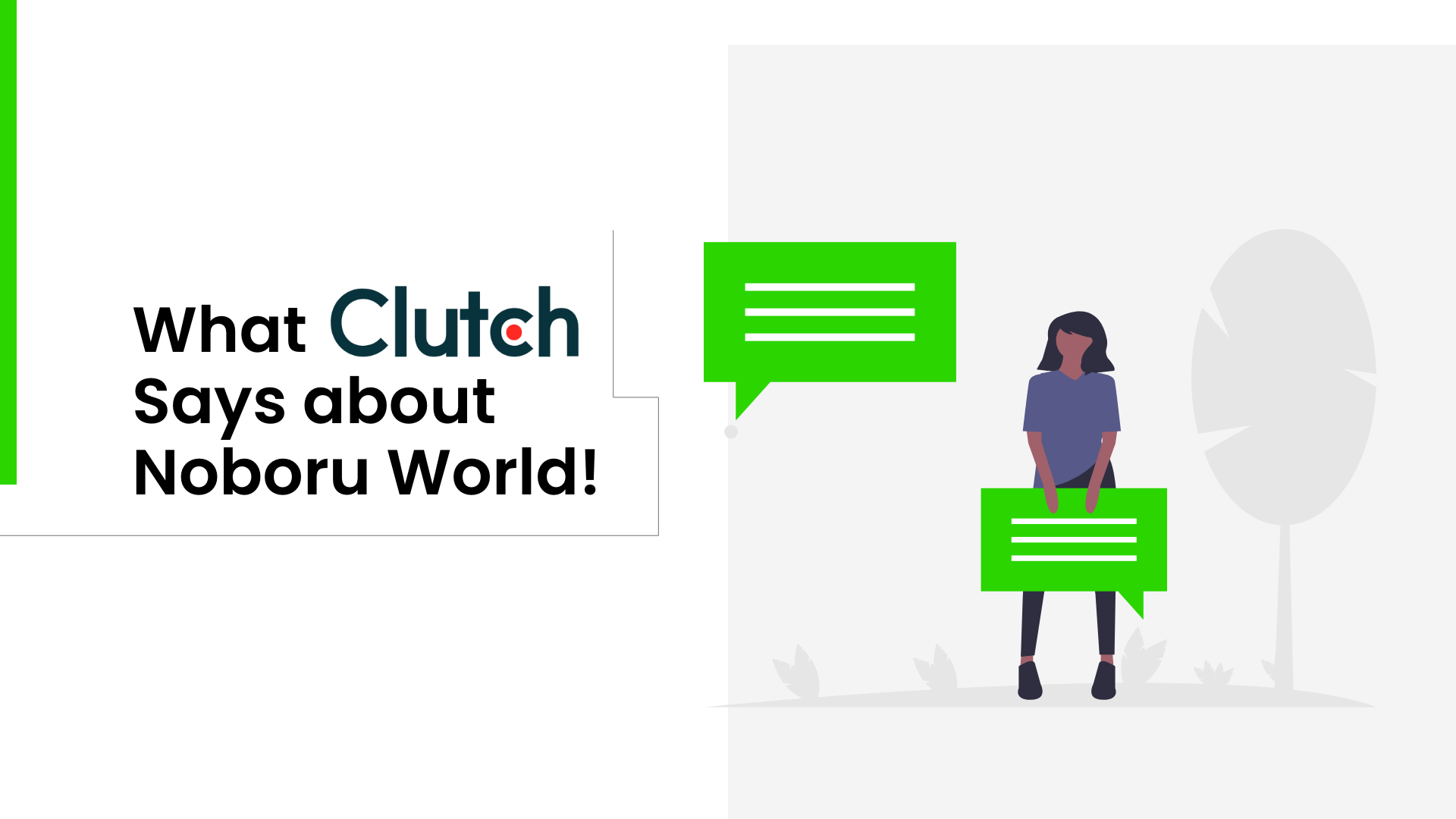 Here at Noboru World, we know it can be taxing for any new business to try to implement cutting edge branding strategies while keeping their business afloat in such harsh economic times. That's why we're here to help! We're a boutique marketing and communications company with a unique and diverse team of digital experts. We strive to create brand love and foster a strong sense of business love. We take care of even your most far-fetched branding goals so you can focus on driving growth in other areas of your business.
In recognition of our success and prowess, we've been included among the top branding agencies by Clutch, a B2B market research authority. They use a one of a kind ranking formula to compare and contrast leaders in a variety of service-based sectors. Their work helps companies around the world identify and partner with new vendors to fill their important business needs.
We couldn't have earned this honor without our wonderful clients. As part of the specialized Clutch process, they engaged with analysts to assess our impact on a number of crucial criteria. We were assessed on our ability to meet deadlines, deliver quality services, engage with high levels of customer service, as well as drive results. Then, that interview was transcribed and edited for clarity and length by Clutch teammates and published to our Clutch profile. We're proud to say we've earned high marks for our work! Take a look at our most recent review below:
Feedback helps Noboru World operate at peak performance. It gives us context for what's working and which processes need to be improved. We especially love Clutch reviews because they give detailed accounts of all of our projects. Potential clients can look at our Clutch profile and see several case-study-like accounts and confirmations of how well we operate. It certainly helps to back up all of our hard work!
The Manifest, Clutch's sister site where clients can go to learn about our services. The site recognizes industry leaders along with their performance against success metrics. The Manifest also offers how-to guides for business owners of all experience levels. We're included in their directory of top branding agencies in India!
Interested in learning more about how Noboru World can help your company excel? Drop us a line today!