A Complete Guidebook To Creating a Content Strategy For Social Media in 2020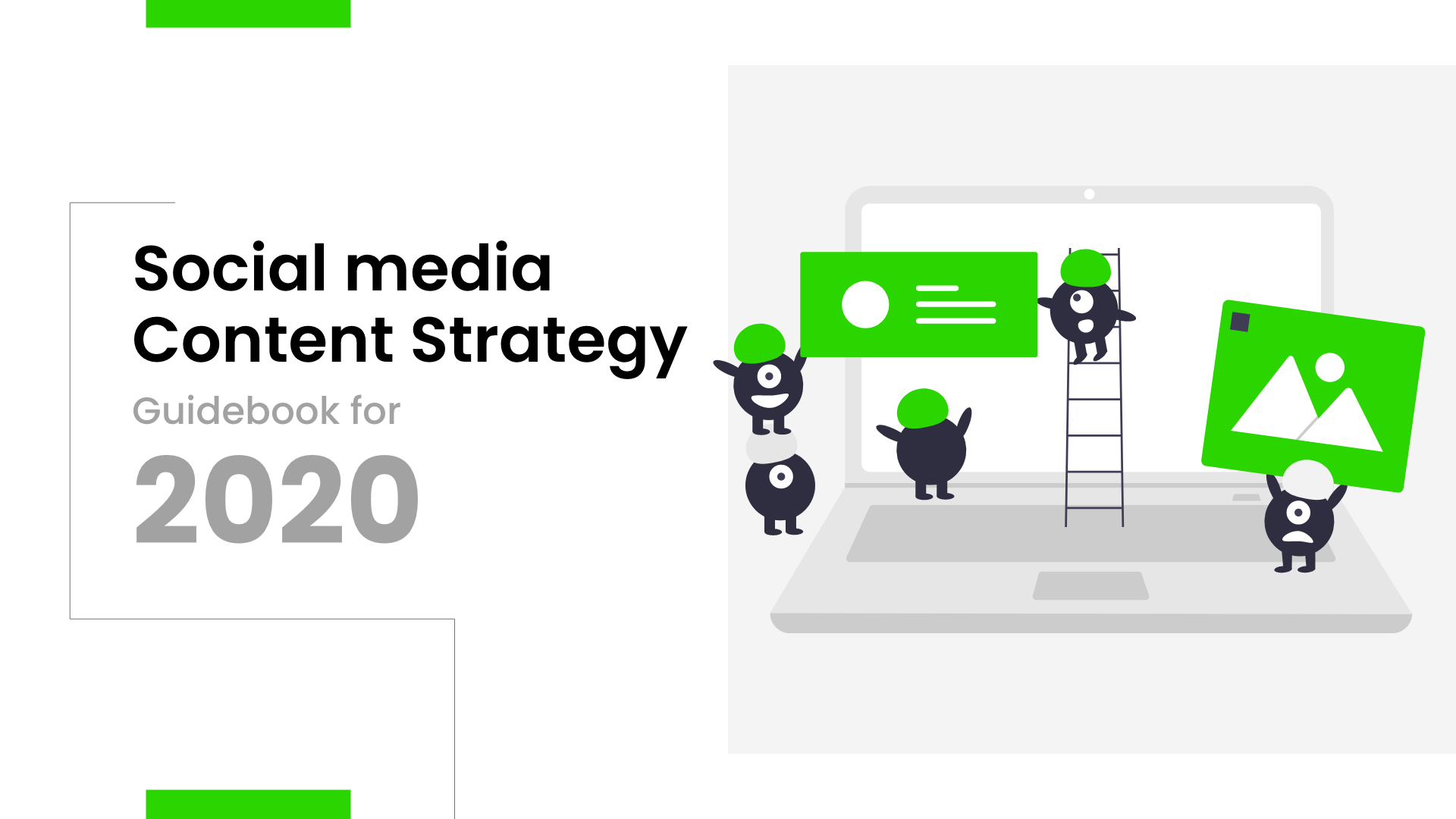 Close to 60% of the world is on social media; that's 3.8 billion people! So you already know that social media is one of the best marketing channels. Over the last decade, social media has become the doorway to new-age marketing. It is cost-effective, data-driven, and extremely effective in influencing your prospect & existing customers.
In order to use social media for business growth, it is crucial to do more than just scheduling and posting. You need a well-defined plan with a purpose. This guidebook will help you create a killer social media content strategy that can save time and help your brand gain an increased ROI.
Step 1: Set your goals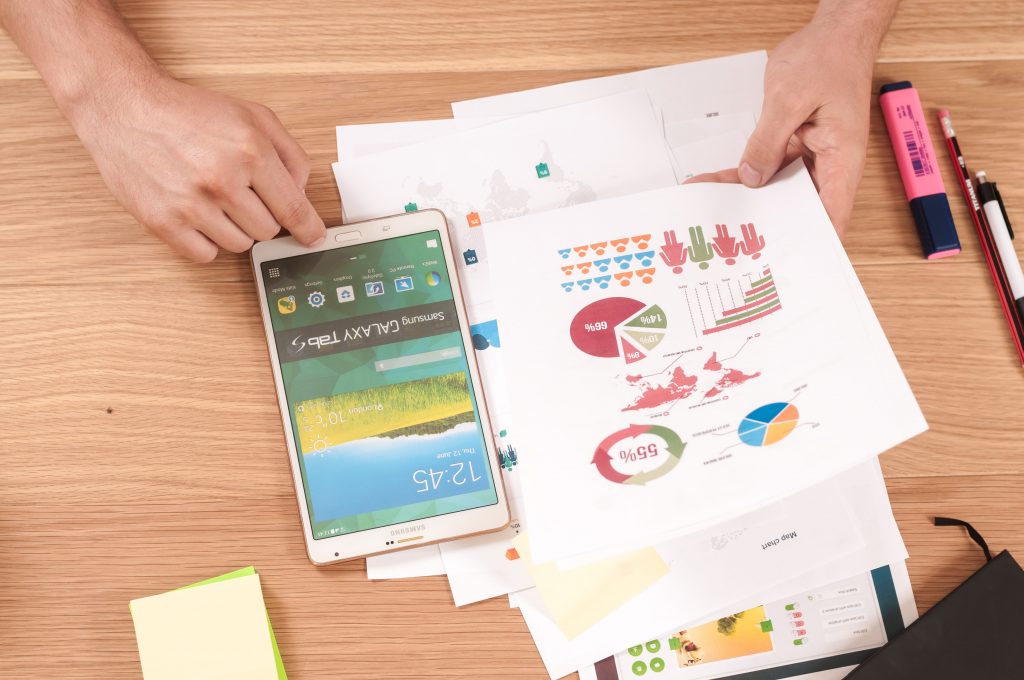 Social media is the point of contact between brands and consumers. In this digital age, many marketers used social media as their primary channel for B2B or B2C. The initial step to making a winning strategy is to build up your destinations and objectives. Without a tangible goal, you have no real way to gauge achievement and return on investment.
Here are some key goals that businesses could use to integrate into their social media strategy:
Increased brand awareness
Sales and lead generation
Building a social community
Boost engagement for increased brand loyalty
Improve website traffic
Exceptional customer service
Step 2: Understand your target audience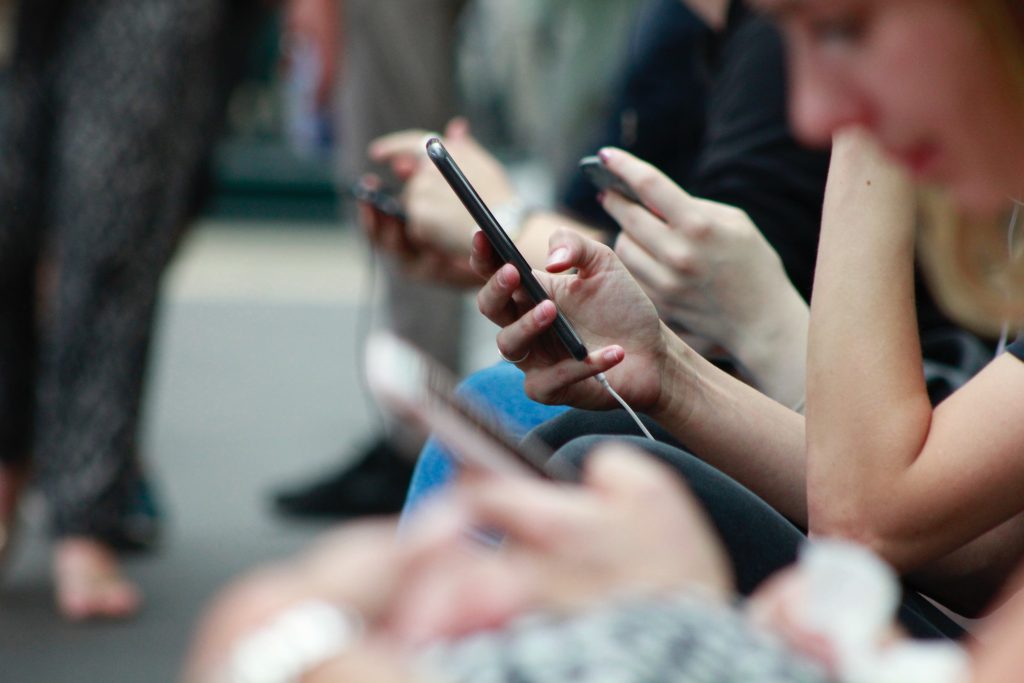 Your target audience is the once you need to reach with your social channels. They are the individuals who are well on the way to be keen on your content, products, or services. They have some common attributes, like demographics and behaviors.
To understand your target audience, you need to build your own customer profile by identifying who they are, why they need your product or service, and how can you reach them? The only way to create a customer profile is by doing your research. Accumulate as much data as possible about your current and prospective customers.
Here are a few questions to include while studying your target audience
What is their age run?
Where do they live? Both area and time regions are essential to know here.
What language do they talk?
What are their interests?
What kind of trends do they follow?
What are their pain points related to your product?
The more detailed your customer profile is, the more effectively your targeting will be on social media.
Step 3: Choose the right platform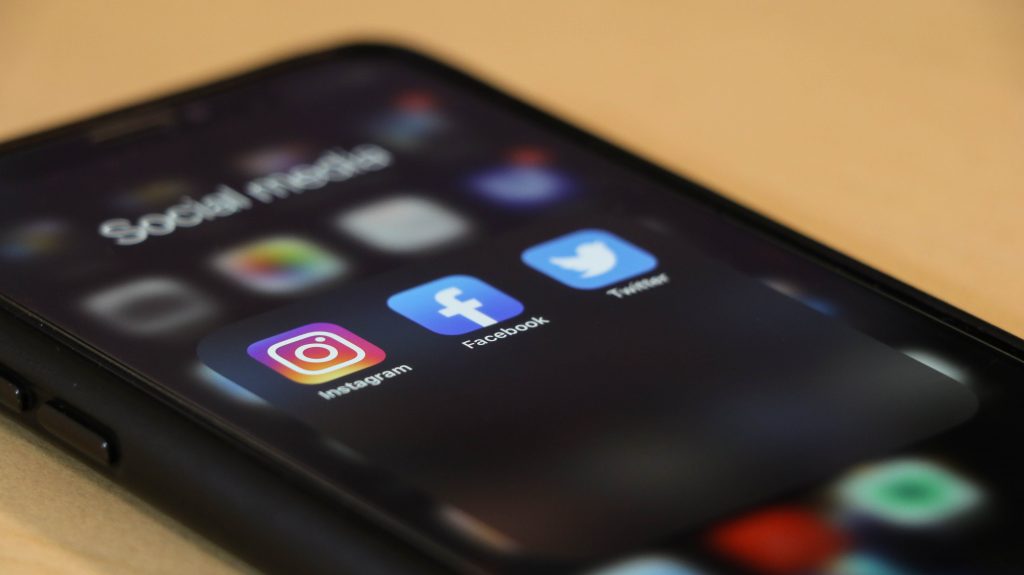 Before you begin producing content, you should ensure that you're utilizing a stage where your intended interest group hangs out. Different social media platforms attract different demographics. There's no point investing your energy in a specific social network if your audience isn't there. So it is vital to research the most popular platforms with audiences who match your customer profile.
Here are the world's most popular social media platforms and their monthly users as of 2020 to use while planning your social media strategy.
Facebook – 2.38 billion active users
Instagram – 1 billion active users
YouTube – 2 billion active users
TikTok – 500 million active users
Twitter – 330 million active users
It is also essential to consider whether the platform you pick supports the type of content that best showcases your service or product. Some platforms are more text-based, while others are image or video-based.
Additionally, below are a few questions & tools that'll help you choose the right platform.
Will this platform help me achieve my goals?
Is my target audience active on this platform?
Tools: Google Analytics, Statista and GlobalWebIndex
Which social networks are my competitors using?
Tools: Buzzsumo
Will this platform match the content I create?
Will I be benefited by integrating this platform with another similar one?
Always look at the bigger picture while choosing the right platform. Instead of being driven by current tends, back up your choices by understanding what you are attempting to do, for whom, and how you need to reach them.
Step 4: Research key influencers & competition

Competitors and influencers can give a great deal of valuable data and motivation while formulating a social media strategy. Carefully analyzing them with tools can help you gain a good insight into their tactics to do better.
Here's are a list of tools & questions that'll help you understand your competition better.
On what channels do they post?
When do they get engagement?
What keywords do they use in their social bios?
Do they post original content, or do they share industry news sites and blogs?
How often and when do they post on social media?
How often do they engage with others?
Tools that'll help you analyze your influencers and competitors better
Sprout Social: To help you understand your competitor's performance on social media from multiple angles and data points.
Phalanx: To analyze your competitor's Instagram presence.
Social Blade: Used to assess the popularity of more prominent brands, celebrities, and YouTubers
Once you have set your goals, determined your target audience, channel, and analyzed your competition, the next thing to do is to full all the above research and data into a framework and create content accordingly. This framework is your social media content calendar that'll help you share content consistently.
You can build up a week after week or month to month plan, contingent upon your requirements. Make a content calendar based on what you've learned about your target audience's behavior and responses, incorporating ideas you've gathered for content that will engage them. This outline will fill in as your guide for what and how frequently to post.
Here are a few options that'll help you create a social media content calendar
Step 6: Determine a content style
There's an endless possibility of content to share on social media, from eye-catchy visuals of your products/services to memes, you can share various things. The look, feel, tone, and voice of your social media content should remain reliable with those of your image. Choose what sort of content is a solid match for your business: What are the subjects your posts should address? What messages or news will generally interest your target audience, and how can you say those things in a way that they'll find it engaging?
How to create content?
To look and sound professional on social channels is very important as it reflects your brand image. You'll need well-edited videos or images and a crisp, attention-seeking copy that's in line with your business's voice. To deliver great posts, you need to have a team of designers, copywriters, and editors. Even if you don't have a design team or a budget to hire the talents, it is possible to execute an effective social media content strategy using the below tools.
Canva: A graphic design platform that allows you to create social media graphics, presentations, posters, documents, and other visual content.
Boosted: To create social videos that look professionally produced.
Unsplash: For free, high-quality images that you can share across social media.
Pexels: For a great image resource, and free stock videos.
Content Tip: Make your unique magic mix. Your followers would simply prefer not to catch wind of your business; they need different sorts of content, for example, interesting articles, videos, and news stories identified with your business. You can partition your content from various perspectives, be that as it may, the Rule of Thirds and the 80/20 guideline are the most utilized. The Rule of Thirds divides your content evenly between your business's general promotion, content from other sources related to your industry, and direct engagement.
Step 7: Schedule your posts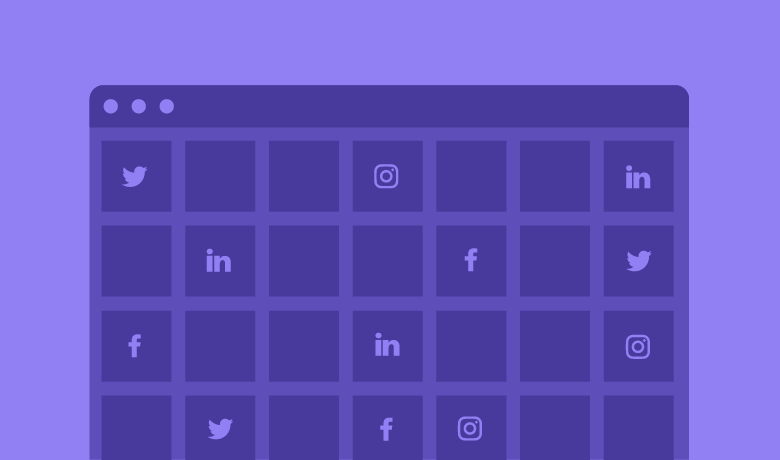 With a good content plan and content in place, the next step is to organize and execute. There are two ways to publish your posts on social media, the 1st method is by manually posting it at the specific time, but this isn't all that efficient as it consumes a lot of time and energy. The 2nd method is scheduling posts using online tools. This method is more efficient and helps you automate and maintain consistency in publishing frequency, which allows you to develop connections with your real-time followers efficiently.
Below are a few scheduling tools that'll help you publish your content effectively
Step 8: Evaluate the response
Once your content is published, you have some important information available to you. Investigate the analytics of that platform and pinpoint what's worked well and what needs to be optimized. Distinguish the highest performing posts and dissect the components they have in common
Analyze using the below questions
What kind of content worked well?
Was it pictures, videos, or text?
What was the tone?
What sort of message did it give the audience?
When was it posted?
When you've dug into the investigation, make a point to change your social media content strategy accordingly. Suppose your organization is concentrating on its Instagram content strategy. If you have an Instagram Business account and investigating your account's Insights, you'll need to look at: Insights > Audience > Followers. There, you can examine both Hours (the usual time your audience is on Instagram on a typical day) and Days (the times of the week when your audience is the most active). Study this through and plan your future Instagram content for the hours and days when your audience is well on the way to lock-in.
Also, don't be reluctant to contact your existing audience about whether they're enjoying your current content, as well as what type of content they'd like to see in the future.
Step 9: Optimise your strategy
An average user spends 116 minutes each day on social media. To optimize your strategy, you need to optimize your overall engagement and alter your plan based on your previous insight and analysis.
Engagement and conversion rates are the most important metrics for tracking social media success.
Below are ways to optimize your social media strategy for increased engagement and conversions:
Use eye-catchy visuals: An image-rich marketing mix is essential for boosting engagement across all platforms because our brains are predominantly visual. Facebook posts with an image receive 2.3x more engagement than those without. Tweets with an image receive 150% more engagement than those without.
Use relevant hashtags: Hashtags can not only help you find new people to reach, but they also show people a way to find you. Figure out which hashtags influencers in your niche are using, find trending hashtags in your niche, look for conversations happening around your brand or niche and create your own hashtags to generate buzz around a contest, promotion or marketing campaign.
Increase user-generated content: Nearly 90% of consumers trust reviews from other consumers. User-generated content is a brilliant way of connecting with your audience and a powerful tool to probe your followers around a common cause while promoting engagement. Probing your audience to create user-generated content opens a dialogue that helps create a sense of belonging and shows that you care, thereby generating a valuable social image.
Tweak a little using trial and error: It is important to stick to your plan but also try being flexible and experiment with your publishing time, type of content, and hashtags. A good strategy takes time and effort. Keep an eye on analytics, and test different practices to see what works best. Sometimes a little tweak can make a big difference.
Drive results using CTA's: Identity what you want your audience to do. Share? Comment? Click the button? Guide them and tell them exactly how to react to your posts to drive significant conversions. For instance, Facebook engagement increases if you use the word – Like, Comment, or Share. For Twitter, include Reshare or Retweet. For Instagram, you could include – Double click/Like, Swipe Up, Repost, Share & Bookmark.
Step 10: Find new inspirations.
Creating posts for social media on a daily bases is a daunting task, especially when you are not inspired, which can lead to dull and repetitive content. Hence we've put together various tips and ideas to keep you motivated and rolling.
Tips & idea for inspiration
Use the art of storytelling to keep your audience intrigued.
Humanize your brand and give your audience a sneak peeks into your day-to-day life.
Use emojis in your captions to set a friendly tone.
Start an authentic conversation, talk about issues, and current trends relevant to your industry.
Stay relevant by using pop culture references. Stay updated on the latest news, sports, celebrity acts, and popular songs.
Join online forums like Quora discussions for ideas and inspirations. Address different issues that could be affecting your audience.
Leave everything aside and pick up a book. When you're feeling deadened or dull, perusing books has been a strategy to beat the content block since the get-go.
Celebrate the holiday spirit by sharing a holiday-related post and link it to an exciting giveaway contest.
Listening to podcasts, read blogs, watch videos, and spend quality time in brainstorming ideas.
Last but not least, get your audience talking and engaging with one another by starting a poll.
To conclude
An efficient social media content strategy is an essential piece of your general promoting plan. Utilizing whimsical approaches to collaborate with your audience is the thing that will permit you to improve your overall effort and gives you an increased ROI.
Tell us how valuable this guidebook has been for you. Feel free to share your experiences and insights through comments and follow us on Facebook, Instagram, Twitter, and Linkedin.