Brand Identity
Definition
Brand identity is how a brand portrays itself to the customers. A brand is not a logo but a logo represents a brand.
Description
Branding is the process of marketing for a brand that creates a perception about it in the minds of the customers.
The visible elements of a brand like the colour, design, and logo refers to brand identity. These are the elements that distinguish a brand from the competitors.
Before making profits, it is important to establish a strong brand identity that reminds people of you. It is a kind of promise that you make to your customers.
When you inspire your customers with your thoughts and what you express, they develop a sense of loyalty for your brand. This is why a brand's identity is important.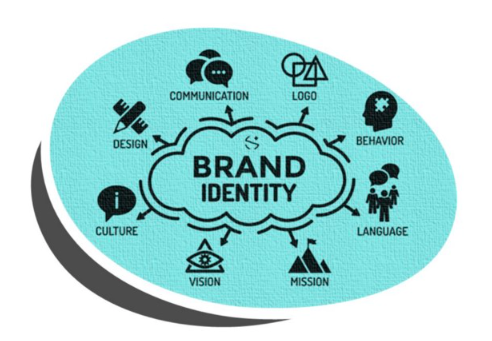 Brand's identity pushes people to spend money. If customers have a strong and memorable experience with the brand, they are most likely to stick to it for a long time.
Importance of Brand Identity
Brand identity is what makes a brand memorable and uniquely identifiable. This is why a brand identity is important:
1. Helps build a suitable brand image
Brand image gives rise to the identity of a business and that is important. A brand image reminds people about it, keeping them engaged.
2. Differentiates the product from the competition
A brand identity gives brands a unique stance and help them differentiate themselves from the market. It gets a loyal customer base for the brands.
3. Create consistency
Brand identity places a consistent idea about the brands to help people connect with it in the same way always.
4. Defines a personality of the brand
Brand identity makes it easier for the brand to express their brand personality. It aids in engaging people for longer with the brand.
How to Create a Brand Identity?
Building a brand is not a job to be done in a day's time. It takes days and months to do so. Some important steps to establish a brand identity include:
Step 1: Researching audience, value proposition, and competition
The first step in creating a brand is to conduct market research. Find out the pain points of your target audience because you cannot hit the market for all.
There has to be a segment to which you may cater to different needs. Specify an audience because you cannot market your product to men if it is for women.
Identify why your business is unique and how you can stand out from the competition. Conduct a SWOT analysis and establish how best you can capture the market.
Step 2: Design the logo
Logo is a vital element when you want to decide the brand identity. It goes everywhere on the website, cards, apparels, and online ads.
Logo helps people connect with your brand hence it is important you make it visually appealing using brand colours. Keep the brand consistent across documents but leave room for flexibility of tags and lines you use for advertising.
Step 3: Decide the language you want to use on social media to connect and advertise.
Use language that matches the personality of your brand. Establish an emotional connection with the consumers to get heard by your target audience.
Step 4: Know what to avoid
A brand should not confuse the target audience and avoid copying the competitors.Keep the brand message consistent both online and offline.
Step 5: Monitor your brand
Use analytic tools like Google Analytics to monitor brand's performance online. You can also use surveys and social media discussions,etc to track key performance metrics.
Example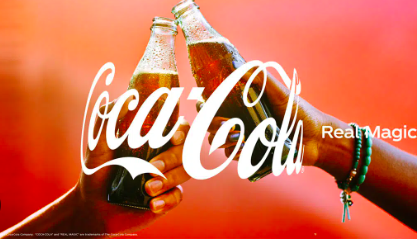 Hearing the name Coca-Cola reminds you of the red colour that the brand carries. It elicits confidence that people carry when they consume the drink.
The brand has always portrayed that one must enjoy coke with family, friends, and encourage sharing happiness over Coca-Cola.
FAQs
What are the factors that affect the brand identity?
For a brand, these are the factors that affect the brand identity:
Market size affects branding strategy ultimately affecting the brand identity.
Competition affects branding as then you have to inform the customers why you are different from the competitors.
Scarce company resources affect the brand identity. To save on time and investment on resources, all products are kept under one brand.
New product introductions can affect the brand identity as with the new products old one's lose attention.
Innovation and technology that leads to development affects the brand. Businesses need to stay updated on how they bring the brand in front of the audiences.
How does creating a brand identity help brands and the target audience ?
Creating a brand identity helps brand in the following ways:
Defines personality: A brand identity helps to communicate their thoughts and values to connect with their audience. These thoughts can evoke feelings in the audience who will buy the product. The brand logo of Airbnb looks like the letter 'A' which also indicates a heart when reversed upside down. The logo indicated "people", "place", "love" and "letter A".
Consistency: A brand identity is important to be consistent which implies that it should give the same message in all marketing activities. The consistent message that the brand has given to its customers is that they can be as comfortable as they are at home and not just any house.
Differentiate: A brand identity helps the brand stand distinctly from another brand. Coca Cola stood different from Pepsi in the emotion that the former exhibited strength whereas Pepsi stands for smartness, fun, and youthfulness. In another story, Airbnb differentiated itself in the sense that they allowed people to experience the world in rental accommodations which are hosted by locals.
Awareness: The target audience should know that a brand exists and how it looks. It helps people connect more conveniently with the brand. Airbnb has made its customers aware to a point where they use the brand as a verb. It is like Airbnb-renting a house.
Loyalty: A brand identity develops a feeling of loyalty in customers. Like Airbnb, brand identity speaks of "Belong Anywhere". The idea is to give comfort to the users and inform them that they will be taken care of during their stays.
What are the types of brands?
These are the types of brand one can define:
Corporate branding: It is a method that businesses use to sell themselves in order to stand out from the competitors. To do this, they decide on a number of crucial factors, including pricing, mission, target market, and values.
Personal Brands: Social media and other platforms are used by people to create their own personalities and strengthen their brands. Regular social media updates, the sharing of photos and videos, and setting up meet-and-greets all fall under this category.
Product Brands: Also referred to as merchandise branding, this sort of branding focuses on marketing a single item. Conducting market research and selecting the ideal target market are necessary for branding a product.
Service Brands: This type of branding is used for services, which frequently calls for some innovation and creativity because you can't physically display services.