Word-of-Mouth
Word-of-Mouth
Definition
Word-of-Mouth is when a consumer's liking in a company's products or services is reflected in their daily dialogue.
Description
Promoting a brand is important for the company's sales and revenue generation. Companies spend lakhs of rupees in advertising and marketing. One free form of advertising that can loop in more target audience and  contribute to increase the sales of the brand is called word of mouth marketing. 

Word-of-mouth marketing is completely triggered by how the customers feel after consuming your product or services. And after they feel satisfied with the company's services or products, if the users recommend it to several other friends or family it becomes word of mouth marketing.
82% of marketers use word of mouth marketing to increase brand awareness whereas 43% of marketers wish to improve their direct sales. Word of mouth marketing includes various techniques that include writing blog posts or content for social media marketing.
Importance of Word of Mouth Marketing
Word of mouth marketing is important for brands as it:
Attracts target audience to trust their product and services.

Contributes to the increase in sales and revenue of the brand.

Strengthens the brand authority and likelihood of people buying the product and services increases.

Assists brands to gain popularity ultimately leading to higher revenue generation.
How does word of mouth marketing work
?
The basic idea behind marketing is to promote products and services and when you talk about word of mouth, it is the marketing done verbally. There are different ways in which you can choose word-of-mouth marketing. 
Traditional Word of Mouth Marketing
Reading through the billboards that display ads of a brand becomes word of mouth marketing.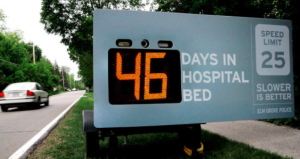 Online Word of Mouth Marketing
As the number of online users have increased manifold, it is important for brands to take a chance around online word of mouth marketing. Some of the ways in which brands can do it include:
Blogs: Start writing a blog as it can be a wonderful way of expressing one's opinion about a brand. It can help companies to connect fast with the target audience.

Leave reviews on the sites: Reviews and feedback influence the audience purchase decision. Companies can include the section on their website to boost their brand authority and awareness.

Social media sites: Social media platforms give immense opportunities to share experience, photos, and links. It is a popular way for word-of-mouth publicity as people consider the opinions and experience of others before making a decision.
For social media and online you can practise this:
Create buzzworthy content 

Provide excellent experience

Empower fans and experts

Become a thought leader

Collect online reviews
Key insights on Word of Mouth Marketing
These are the key insights on word of mouth marketing
88% of consumers trust that online reviews written by consumers are considered as recommendations by people other than friends and family.

HubSpot research shows that 75% of consumers do not believe in adverts and 90% trust in suggestions from family and friends.

60% of millennials are more inclined to take advice from YouTube influencers than other media personalities.

41% of customers discover new products through influencers weekly.

74% consumers identify word of mouth as a key influencer in their purchasing decision.

46% of small businesses choose softwares based on colleagues recommendations and other companies in industry.

20% of businesses plan to use word of mouth marketing in their yearly marketing strategy.

28% of people say that word of mouth increases brand affinity.

Millennials are 38% more likely to discover brands through recommendations from family and friends

70% of marketers are looking to increase their online word of mouth spending.
Example 
Netflix is one of the best examples that worked wonders and multiplied its users with word-of-mouth marketing. The OTT platform offers an enjoyable and original experience. Netflix enhances the user's experience by tapping into the user's data and sentiments. The platform recommends favourite movies and shows that the user would like to watch.
FAQs
Is Word of Mouth marketing good for marketing?
Yes, word of mouth marketing is considered good for marketing. It is the free form of marketing.
What are the digital forms of Word of Mouth marketing?
Some of the best word of mouth marketing forms for digital platforms include review boards, blogs and social media sites.
Ways in which you can encourage word of mouth marketing?
These are the ways in which you can encourage word of mouth marketing:
Refer-a-friend program: Referring friend to shop, stay or travel, availing some benefit because of you, it becomes a refer-a-friend program. This becomes a win-win offer for both.

Work with influencers: Working with influencers for brands can be easily captured by the audience. It is like getting more audience just because an influencer is using a product and hence making a suggestion.

Give-aways: Giveaway posts are personal recommendations for the audience to buy the product or services. It is like engaging higher with a post and then sending some giveaway for the audience. 

Ask customers for ratings: Best way to increase your credibility and gain fame through word of mouth is asking friends for recommendations. 

Use hashtags: Hashtags are the keywords that help the audience find your brand organically. Also using hashtags update the followers.
What are the four types of word-of-mouth marketing?
These are the four types of word-of-mouth marketing:
Buzz marketing

: Many companies and brands choose for buzz marketing especially when they launch new products or services. In the most common way, they create a buzz by making a waiting list or sharing teasers like Wednesday Sale.

Content marketing

:Creating content that engages the audience for long is important considering the audience type. The brands can present valuable information in an entertaining way. They can create content in the form of blogs, podcasts, videos, and infographics.  Brands can make their impression by developing content with a perspective that everyone misses, ask questions, or the one that are go-to guides.

Referral marketing

: Referral marketing is about hiring people to promote your business and in turn earn a commission. One example can be affiliate marketing where affiliates promote your products in blogs, articles, videos, and eBooks.

Social media marketing

: brands can promote their products and services through social media marketing. But because there are millions of users and sellers, it gets difficult to outshine. Hence, brands must maintain consistency in content update to engage the audience for a longer time. Build relationships  and then loop in customers.