Customer Loyalty
Definition
Customer Loyalty defines an emotional bond between you and your customers. It indicates how willing a customer is to engage with your brand.
Description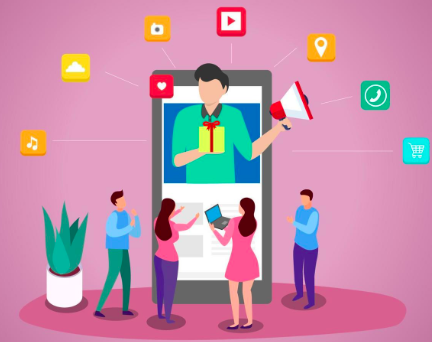 In marketing, brands that are able to satisfy their customers and engage them with positive experiences become popular. Offering positive experience and overall value for services gives a boost to the business.
The latest statistics show that around 97% of customers get loyal to at least one brand. Three segments where customers show more loyalty than others include food 62%, personal electronics 44%, and fashion 57%.
It is also a proven fact that in common consumption, the consumable industry has a bigger loyalty rate compared to the fashion industry. A loyal customer is one who is not affected by availability or pricing until they get the same quality product. Businesses strive for loyal customers- ones who are interested to spend on a brand everytime they have a need for it.
Statista survey shows that 57% of customers are loyal to a brand based on customer service.
Whereas 54% of the customers became loyal based on the quality of the products offered. Retaining loyal customers with an increased retention rate of 5% pushes the profit by 25% to 95%.
Example:
Myntra makes their customers better engaged with them. The apparel and fashion brands motivate the buyers to shop and suggest their fashion style to others. In marketing, 92% of the customers are influenced by word-of-mouth recommendations.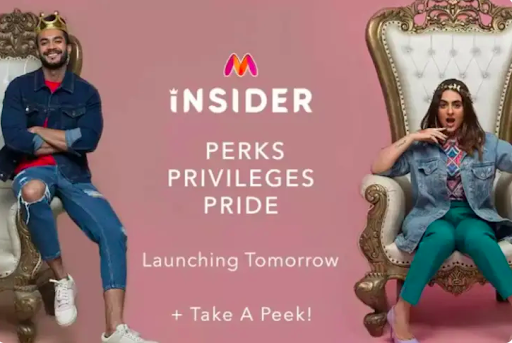 The program by Myntra drives engagement by customers on its fashion and accessories platforms.
Ways to build customer loyalty
Building customer loyalty has its own advantage for brands. Some of them include:
Reward loyal customers with loyalty programs: The most engaging way to build customer loyalty is by introducing loyalty programs. Introduce point system which helps customers earn points everytime after they make a purchase. These points get accumulated to offer discounts to the customers.
Establish customer care for the brand: A customer looks up to your brand repeatedly only when you offer them good care. Establish customer care for all customers to develop loyalty in them.
Email campaigns: Introduce email campaigns to motivate customers to make them more loyal. Encourage the customers to make repeat purchases by sending them emails for heavy discounts and offers.
Create customer segmentation: Start with a loyalty program after customer segmentation. Divide the market based on age, gender, occupation, interests and engagements, etc. After segmentation, brands can design email campaigns based on customer's interest.
Add personalization: When you address your customers, try to make it personalised. Send personalised emails, push notification, and SMS on events to generate sales and motivate the customers to buy.
Start with a business referral program: Create a program that help the customers earn reward or points when they refer the brand to their family or friends.
Importance of Customer-Loyalty program
Customer loyalty is important to increase profitability in business. This is how increasing customer loyalty will help you:
Increase share-of-wallet: The customers who are loyal to your brand will contribute more to your earnings.
Gives better word-of-mouth publicity: Loyal customers bring clients through word-of-mouth publicity. Loyal customers will tell their friends to buy ultimately leading to higher revenues.
Better Trust: Customer loyalty strengthens a strong sense of trust between customers and brands.
Different types of Customer Loyalty Program
These are the types of customer loyalty program:
Point based loyalty program: Under this loyalty program, regular customers accumulate points that can be exchanged for benefits like a promo coupon, a free gift, or some kind of exclusive offer. But this is where many businesses fall short: by complicating and confounding the connection between points and material incentives.
Tiered loyalty program: As an initial incentive for joining the programme, offer modest prizes; as participants climb the loyalty ladder, stimulate repeat business by raising the value of the rewards. This prevents the possibility of members forgetting about their points (and never redeeming them) due to the too long interval between purchase and satisfaction.
Value-based loyalty program: By providing value in ways unrelated to money, businesses can establish a special relationship with their target audience and encourage trust and loyalty.
Partnership loyalty program: Strategic partnership is an effective way to retain customers. When you show your customers that you are offering something relevant, it shows them that you care.
FAQs
How can you measure customer loyalty?
These are the metrics that help you measure customer loyalty:
Referral Traffic
Social media mentions
Customer Effort Score
Purchase habits
Customer retention rate
Customer effort score
Why are customers loyal to the brand?
Customer loyalty is rooted to these factors:
Expertise and services offered
Authenticity
Engagement
Fun and Perks
Trust
Shared core values
Personalised values
Why are customer loyalty programs effective?
Customer loyalty programs help you to engage more with your customers and build personalised relationships with your customers. It has a positive impact on profitability.