Ad Targeting
Definition
When an ad is placed in a specific place or for a specific audience for promoting visibility, it is called ad targeting.
Definition
You would like to get served with the food that you ordered, right? If you order pad thai noodles and you receive garlic noodles instead it will be irritating. The restaurant will lose its credibility which in turn will be a loss for the owner.
In the same manner, placing ads at the right place is important for the target audience. Ad targeting is the story of placing the ad in front of the target based on their behaviour and interests.
Placing ads anywhere will not help the purpose of earning revenue until you expand your reach at the right place. Ad targeting provides benefits to both the marketers and consumers. The marketers get the right option to approach their audience and at the same time consumers get exactly what they want.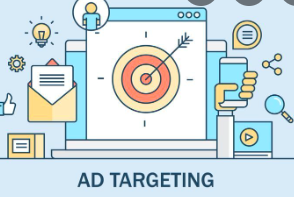 Taking ad target to another level, marketers now create personalised content to engage the target audience for a longer time. With the right ad and perfect audience, the chances of increasing leads and higher conversions gets better.
Example
Slack started with a fantastic ad targeting the corporate professionals. Pandemic has laid pressure on people to conduct meetings for every small thing. But slack approached people by advertising "25% fewer meetings by making communication better across the company."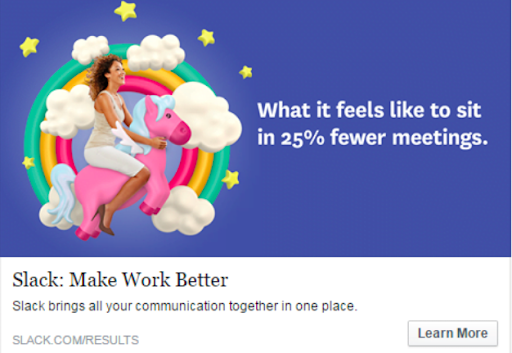 Importance of Targeted Advertising
Targeted advertising is aiming for a specific audience that has shown interest in your product and services. This is why ad targeting is important:
It shows that your ad spends which you are incurring on promotional messages will give you higher return amongst the target audience.
Ad targeting saves your time also. You do not have to wait for the results when you have already invested money.
It minimised wasted advertising.
The brands had direct communication with the audience.
Create more effective advertisements for a specific audience.
Ad targeting helps with lead generation and conversions.
It helps brands gain customer loyalty.
How to do Ad Targeting?
Advertising is a medium that helps you spread the word for your product or services so that you earn revenue. For ad targeting, this is what you have to do:
Know where your target audience is from.
Use audience insights and then post your ads on different channels.
Evaluate the response for the advertisement and then compare with the investment made.
Best Practices of Ad Targeting
This is what you can try for ad targeting:
Serve consumers the content that they want.
Make it interesting.
Set the frequency at which the ad should be shown.
Find the right place to show the advertisement.
Think outside the box when you create an advertisement.
Don't be specific about the audience.
Keep measuring the impact.
FAQs
What are the types of ad targeting?
These are the types of ad targeting:
Behavioural Targeting: Customer segments can be created using behavioural targeting (also known as interest targeting) based on web surfing activities such as pages visited, queries made, and links clicked.
Contextual Targeting: Ads are displayed on websites with material that is relevant to them through the concept of contextual targeting, such as when a website about potty training puppies has an advertisement for dog toys.
Geotargeting: With geotargeting, you can inform people in your local area about a forthcoming event taking place somewhere specific or a product that depends on a specific location. In fact, a lot of advertising systems offer you to limit your marketing campaign by city, state, zip code, etc.
Demographic Targeting: You can target people based on attributes such as age, gender, job title, and education level that match the demographics of your current or ideal client list by using demographic targeting.
How can you improve ad targeting?
This is how you can work in improving ad targeting:
Gather information about your target audience.
Identify what clicks and converts for the audience.
Personalise the messages for the audience.
Produce quality content.
Expand your audience reach by monitoring different channels where your audience exists.