Programmatic Advertising
Programmatic Advertising was first introduced as a 468x60 banner ad in the 1990s. Programmatic Advertising evolved with its current AI-driven approach helping brands to draw the audience and understand their behavior with personalized digital advertising. Brands can optimize paid campaigns using data that customizes ads for your marketing objectives.
Introduction
Programmatic Advertising makes transactions effective and time-saving. It streamlines the campaign process and stabilizes all digital advertising performance into one technology platform. Programmatic Advertising is needed for brands to achieve scalable results such as awareness, engagement, and conversions. Noboru engages your digital advertising efforts by helping you to achieve the measurable outcomes through Programmatic Advertising.
PROCESS
Research/Brand Awareness:

Noboru will grab every bit of information regarding the target audience, competitors in the market and product relevance of your brand with the users.

Prospect Engagement:

Noboru targets suitable prospects of your brand through relevant searches. Using potential data on platforms such as The TradeDesk, Google DV360, AppNexus, Amobee, Simplifi have multiple tools to measure the performance metrics.

Performance Measures:

Noboru aligns the data specific attributes in the creatives and banners from the above data analytics tools and measures the performance with a situation-specific approach such as climate, geolocation, user intent, user interests, etc.

Optimize:

The ultra-modern programmatic tools and its expertise at Noboru makes it transparent for us to understand the gaps in the content and data segregation, therefore, building upon the resemblance of the audience.

Re-targeting:

Through conversion metrics, Noboru engages your existing audience for the future purchase of your products in the expansion line.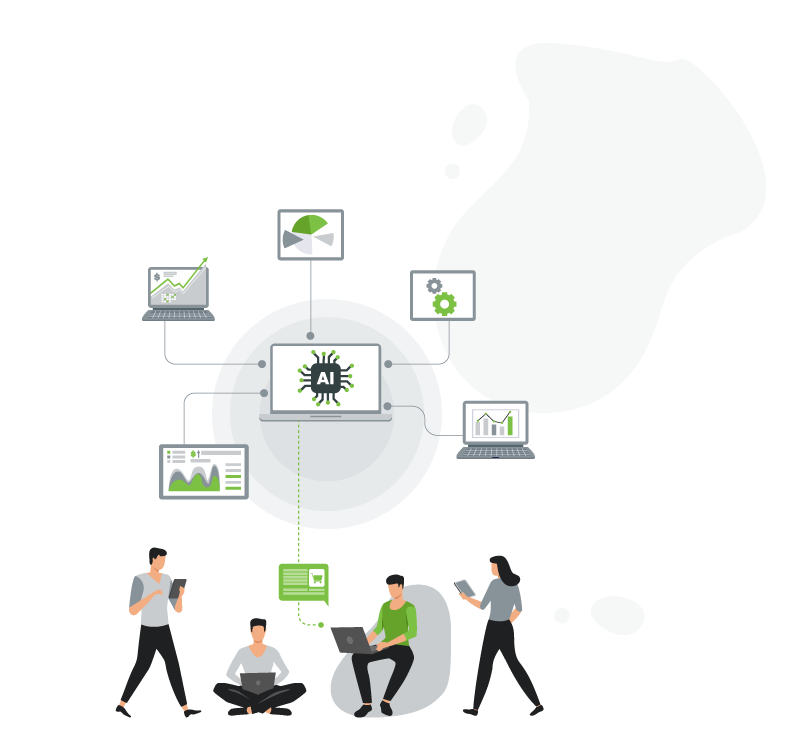 Why programmatic advertisement is important?
Programmatic Advertising allows digital marketers to reach to an extended target audience through it's ability to re-target customers.

it gives you a real-time measurement of data and sends automated reports of the brand's campaign performance.

Programmatic Advertising gives your brand the control and transparency in terms of audience reach, cost of ads and website reach.
When can I expect the results for the Programmatic campaign?

1

min read
Programmatic campaign is data-led campaigns which take time to analyze and implement. The campaign will start showing fruitful results after 2 months.
Together we can build and grow above our challenges
Feel free to drop us a line at any time