Sales Associate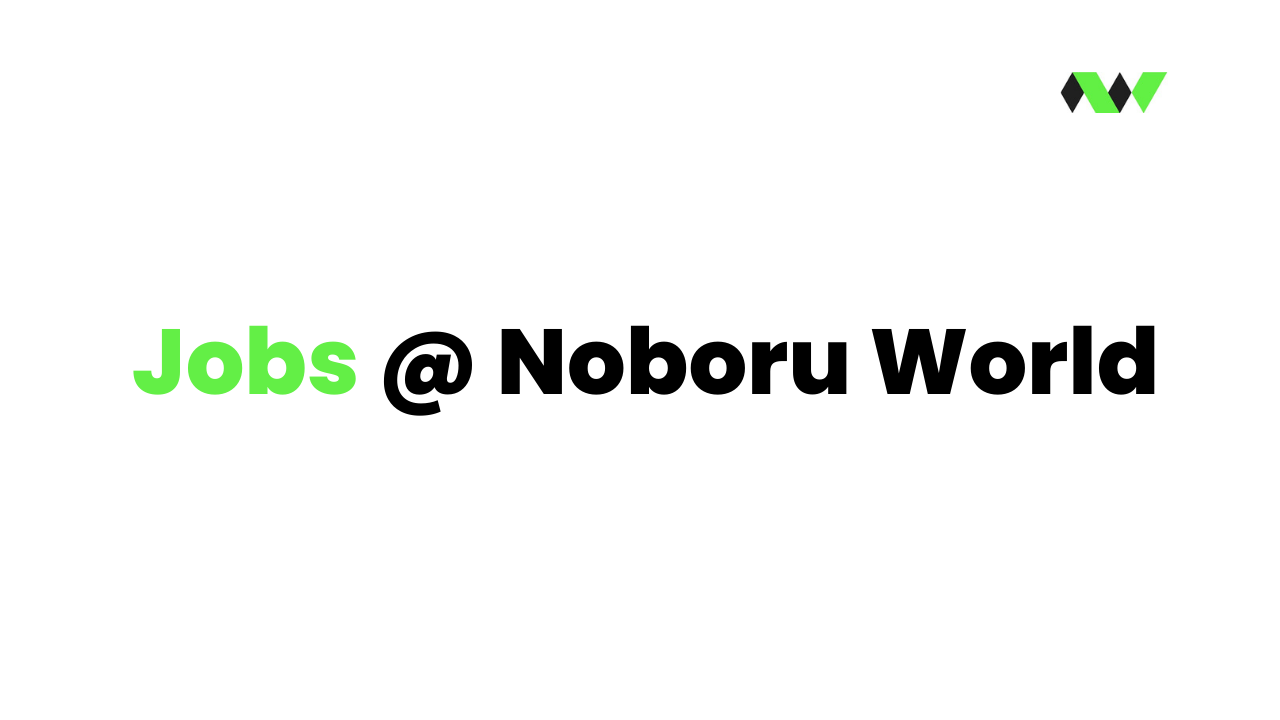 Required Skills, Experience and Qualifications
Should have done cold calling and emailing in business environments 
Should be keen to learn digital marketing and communication skills
Should have exposure to lead generation and identifying leads
Should have strong influencing skills
Excellent in spoken and written English 
Should be able to pitch founders/CMO/Marketing heads of start-ups, early to mid-stage companies in India
Good at market research
Commitment to the vision of Noboru World
Age: Less than 26 Yrs
Qualification: Any Graduate
Experience: 0 – 3 Yrs in Sales
Responsibilities and Duties, but not limited to
The sales associate will be responsible for all prospecting and outbound sales activity with the below responsibilities but not limited to.
Identify target industries, accounts, and decision-makers, and connect and present our offerings with the help of the technical team. 
Pitch our services with gap analysis and improvement opportunities
Identifying leads/companies to reaching out to set up meetings and consistent follow-ups for following the sales process
Gradually start till appointment set-up and learn the pitch process and grow to the next stages of the sales process
Creating new business opportunities for Noboru World in India, the US, and the UK
Key Skills
Business development, cold calling, company presentation to decision-makers, convincing skills
Benefits
Industry-standard compensation
Learning platforms
Industry visibility via marketing and other conferences
Paid leaves
Bonuses for festivals and company performance
Personal coaching and mentorship for career development
On-site Opportunities (Merit-based opportunity to work in the USA. Apply for permanent relocation to our Austin office after 5 years of continued service)
Design your own career (Interdepartmental change, Evolving Roles and responsibilities)
Mid-year promotion (Extraordinary candidates are appraised/promoted mid-year as well, other than regular annual appraisal cycles)
Paid sabbatical leaves (Sabbatical leaves on continued service of 3rd year, 6th year, 9th year and 15th year)
Fast track career advancement (performing employees will get a chance to build his/her own team in 6-12 months time and grow in career)
About Company
A boutique marketing and communications company specialising in launching ideas and driving business growth for medium to large-stage startups. 
Operating with a diversified talent pool of digital experts having an average experience of 7+ yrs, working with SMBs to Fortune 500 across geographies, they have come together to create "brand love" and drive "business growth"​. 
Noboru World's mission is to empower businesses across the globe and help them establish a great relationships with their potential and existing customers, using the best-in-class talent, practices, solutions, technology, and the core fundamentals of marketing and communications.
Headquartered in Pune with offices in Bengaluru and Austin (USA) serving clients across India and the USA.
Clients:
Aditya Birla Capital, Clayfin, Chaipoint, Ping Pong Inc, Kabira Mobility, Digit General Insurance, Tellofy, Akounto, UrbanKisaan, The Art Of Living Foundation, Northmist, to name a few
We are an equal-opportunity employer that deeply values a diverse community. 
Noboru World follows no tolerance policy on bullying, discrimination, and harassment of any kind against race, colour, religion, sex, sexual orientation, gender identity, national origin, ability status, family or parental status, age, or anything else that makes you uniquely you. We are committed to providing employees with a work environment free of this.
About Company Culture
Anyone joining the company can design and shape up their career as per their interest in consultation with their reporting manager. Noboru will provide adequate support to make that happen. 
You will have a primary role/responsibility to start with but you can always add, merge and expand your role in consultation with your assigned Mentor.
If you think your value system matches with the rest of the team as mentioned below, then only proceed with the interview process.
We are a bunch of honest, hard-working people with a long-term approach to life
We love what we do and want to achieve excellence in our area of work. 
We are highly motivated and committed to drive Noboru World to new heights
We don't have a Plan B, we are not someone who is working on a side project or a startup idea, we are not confused in life, we don't believe in riding two boats simultaneously — At this point of time in our life – We are completely focussed on building Noboru World
We don't have a complaining mind, instead a committed mind
We love challenges in our life
We love working and we believe that "work is worship"
We are not a perfect team, we don't have a perfect work culture because we don't believe in perfection. 
Everything in life comes with a package and we focus only on good parts and try to constantly improve ourselves.
About The Founder
He has spent more than a decade in digital marketing and communications, while helping brands like Google, Motorola, Dabur, Sony, Tommy Hilfiger, Pizza Hut, KFC, Snapdeal, American Express, NIIT, Neustar, Black & Decker, DLF, Tata Housing, Micromax, CheapOair, Safilo, Cairn India, PWC, OneTravel, Digit General Insurance, Akounto, Urban Kisaan to name a few.
He has worked with Mindshare (GroupM), IPG Mediabrands, Accenture, ZetaGlobal, Fareportal in his marketing career.
He was instrumental in transforming loss making online companies into profit making global companies and successfully drove 10X sales growth for many household brands in the US, UK and Indian market.
In his career, he has contributed in building 04 world class marketing products which are now being used by Fortune 100 & 500 companies. He has consulted online businesses from core business strategy/product/marketing aspects and has helped grow 03 startups from scratch to multi-million dollar valuation.
A visiting professor to premier Business Schools (Indian Institute of Foreign Trade, IMT Ghaziabad, BML Munjal University to name a few), an avid industry speaker, an active participant in all leading marketing and technology conferences is now on a mission to empower businesses across the globe by creating brand love and driving business growth.